BSNL Customer Care Number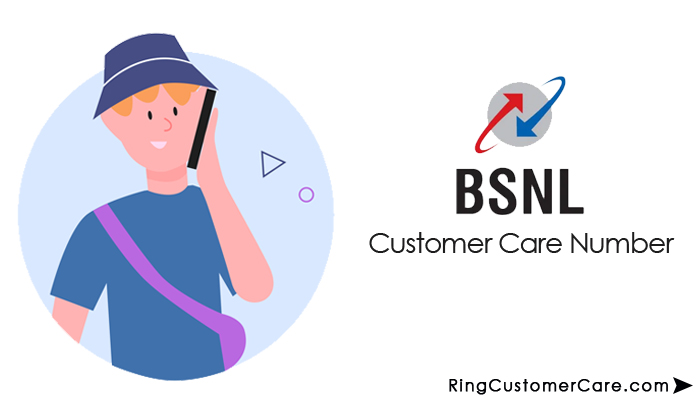 BSNL Customer Care Number
Bharat Sanchar Nigam Limited (BSNL) is an Indian govt. telecommunication service provider. Furthermore, it is headquartered in New Delhi, India. Firstly, BSNL customer helpline number 1500 is completely toll-free. You can dial it from your registered number. Also, you can now place a complaint on 1800-345-1500 from another operator. Secondly, to resolve Broadband issues, dial 1504 from your BSNL number. Also, dial 1800-345-1504 from another operator number. Thirdly, for GSM Postpaid / Prepaid services dial 1503 from your RMN. While ring at 1800-180-1503 from other numbers. Lastly, you can send payment-related complaints via email at portalhelpdesk@bsnl.co.in. In addition, you can now write to CMD BSNL by e-mail cmdcomplaints@bsnl.co.in
Popular Problems & Queries
Moreover, some of the common and popular reasons to make a call at the BSNL helpline number.
Bill Payments – Landline/Mobile/Broadband
New connections
Recharge Plans
Data Balance
Validity
Recharge Confirmation
Offers
Complaint
Corporate Services
BSNL Helpline Toll-free Numbers:
From RMN (registered mobile number)
1500 for landline
1502 for WLL/CDMA
1503 for GSM Postpaid/Prepaid
1504 for Broadband
From Other Operator Numbers
Landline – 1800 345 1500
WLL/CDMA – 1800 180 1502
GSM Postpaid / Prepaid – 1800 180 1503
Broadband Complaint Booking – 1800 345 1504
BSNL – For MPLS & Other Data Services – 1800 425 1957
Enterprise Services – MPLS VPN / MNS / Bulk SMS etc. – 1800 425 7007
DND from Landline / Mobile – 1909
Also Read: HP Gas Booking Number
Steps to Dial BSNL Customer Care Number:
Dial 1500 from your RMN
1: Select your language Hindi/English/Punjabi
2: Select service requested for landline/broadband/mobile/VPN/MNS
3: Choose complaint/bill payment/new service etc.
BSNL Customer Care Numbers (State-wise)
Also, note the numbers mentioned above are not toll-free. Thus, subject to standard calling charges.
BSNL Customer Care Head Office
Bharat Sanchar Bhavan
Harish Chandra Mathur Lane
Janpath, New Delhi-110 001
Contact No. 011-23037239
Source – BSNL
Prince Singh writes everything about cinematic, dramatic, and poetic! He is a compassionate reader and blogger. Having done his Graduation in B.Sc. IT, he assures to give his life to do anything in IT.
Leave a Comment