Prestige Customer Care Number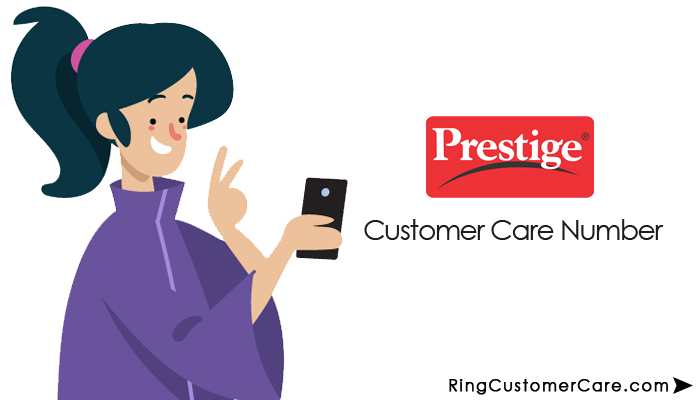 If you've any doubt or query in respect to the pricing, order placement, cleaning, etc., call Prestige customer care number. Furthermore, Prestige exclusive is ruling the world of cookware over the past five decades. Eventually, it has become India's largest kitchen appliances company serving the needs of homemakers. In addition, it is the most trusted brand when it comes to innovation, safety, and durability. Besides, Prestige exclusive offers an online e-commerce platform for quick and easy buying as well. However, if a customer can find any doubt or problem, he/she can reach at Prestige customer care number 1800 12333 4411, available all days 8 AM to 8 PM. Also, Prestige customer care email ID support is available at care@prestigexclusive.in. Therefore, call and resolve your queries in a prompt and easy manner now.
Prestige Customer Care Number 1800 12333 4411
All India Prestige Customer Care Number(s):
9535621112 (9:30am – 6:30pm)
98451 59438 (For Unresolved Queries / Escalations)
080-4687 2000 (Call Center Helpline )
080-6846 9897 (BSNL/MTNL Customers)
9742334411(Whatsapp No. for support)
Prestige Online Shopping Assistance:
In addition, if you're looking for Online Shopping Assistance/Order Status Queries, contact at 95356 21112
Business Hours: Monday to Saturday – 09:30 a.m. to 07:00 p.m. IST
Email: care@prestigexclusive.in
Additionally, if you want solutions for Unresolved Queries/Escalations, contact 98451 59438
Business Hours: Monday to Saturday – 09:30 a.m. to 06:30 p.m. IST
Email: kgg@ttkprestige.com
Prestige Service Center(s)
Firstly, you can seek assistance from TTK End customer Care:
National Helpline No: 1800-123-334411 (Toll-Free);
BSNL/MTNL Customers: 080-6846 9897 (Toll);
Call-Center working hours: Monday to Sunday, 8:00 am to 8:00 pm
Secondly, you can contact TTK Dealer Care:
Call Center Helpline No: 080 – 4687 2000 (Toll);
Call-Center working hours: Monday to Saturday, 11:00 am to 8:00 pm
Thirdly, for any form of Service Escalations, contact:
VOC Manager at escalations.manager@ttkprestige.com
National Service Manager at customercare@ttkprestige.com
RSC Working Hours: Monday to Saturday, 09.30 am to 6:00 pm
(Holidays on Sundays & Local Holiday)

Fourthly, you can seek help from National Service Manager at the Email id. cs@ttkprestige.com.
Moreover, you can access Prestige GM – All India Service Head, Mr. A. Ramani.
Email: ramani@ttkprestige.com

Lastly, note the address for Registered Office:
TTK Prestige Limited
38, Sipcot Industrial Complex,
Hosur-635126, Tamil Nadu, India
Phone No.: 04344-276-655 / 04344-276-755
TTK Prestige Limited Corporate Office
Above all, here is the address for Prestige Corporate Office to serve you with the best.
11th Floor, Brigade Towers, 135 Brigade Road,
Bangalore-560025, Karnataka, India
Ph: 9535621112, 8056777073

Source: Prestige
Prince Singh writes everything about cinematic, dramatic, and poetic! He is a compassionate reader and blogger. Having done his Graduation in B.Sc. IT, he assures to give his life to do anything in IT.
Leave a Comment