Andhra Bank Customer Care Number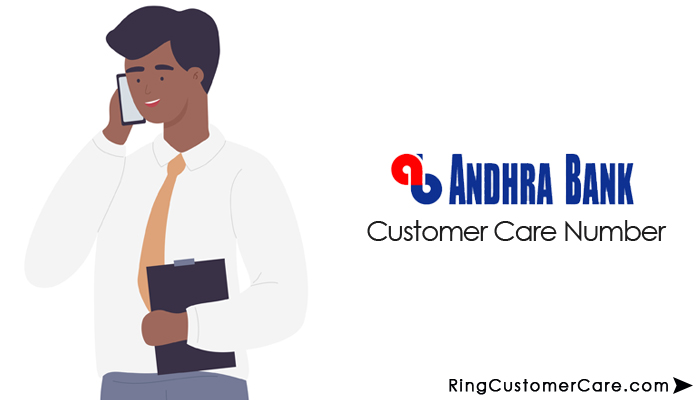 Andhra Bank customer care number answers all your doubts in the quickest time. Furthermore, Andhra Bank is a popular public sector bank of India. Also, it has a network of 2885 branches across the nation. In addition, it provides a range of financial products and services that comprises loans, accounts, deposits, insurance, mutual funds, corporate banking, etc. Besides it, the bank offers its users the best experience through authentic customer care support. Therefore, you can dial Andhra Bank toll-free helpline number 1800-425-1515, available 24*7. Moreover, you can send an email to customerser@andhrabank.co.in. Currently, there was an amalgamation of Andhra Bank and Corporation Bank into Union Bank of India.
Andhra Bank Customer Care Number 1800-425-1515
Popular Problems/Queries
Generally, you can contact the Andhra complaint number to seek the following services:
Accounts/Deposits
Bank/Credit Cards
Loans
Insurance
Mutual Funds
Corporate Banking
Credit card theft/lost/stolen
Frauds & complaints
Also Check : Kotak Mahindra Customer Care Number
Andhra Bank Toll-free Numbers
Furthermore, you can reach out to the following numbers for further inquiries.
Firstly, for telebanking, dial 18004251515
Secondly, for ATM card support, dial 1800 425 2910
Thirdly, for Pension related issues, dial 1800 425 7701
Lastly, for credit card support, dial 1800 425 4059
Andhra Bank Head Office
Lastly, here is the registered office address located in India.
Andhra Bank, Head Office, 5-9-11, Saifabad, Hyderabad City – 500 004. Telangana.
Source: Andhra Bank
Prince Singh writes everything about cinematic, dramatic, and poetic! He is a compassionate reader and blogger. Having done his Graduation in B.Sc. IT, he assures to give his life to do anything in IT.
Leave a Comment