Bajaj Finance Customer Care Number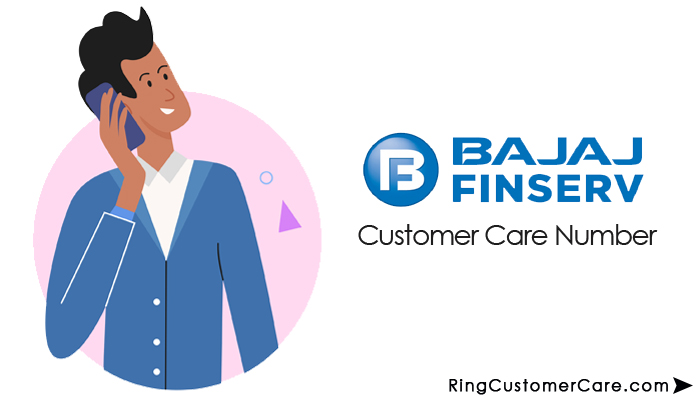 Bajaj Finance customer care number is here to assist you with authentic and prompt services. Furthermore, it is an online account management platform that assists you to check your loan status and make timely payments. Also, users can access the web portal at any time, from any place, and keep a constant watch on their loan account details. In addition, it offers fascinating benefits such as downloading loan statements, loan interest certificates, EMIs details, NOC letters, etc. Henceforth, for a better experience, Bajaj Finance helpline number 86980 10101 and is available 24*7.
Bajaj Finance Customer Care Number – 86980 10101
Popular Problems/Queries
Generally, some of the common reasons to make a call at the Bajaj Finserv complaint number.
Loan Status
Missed EMIs
Loan Foreclosure
Access to NOC Letters
Loan Account Statemnt
Repayment Schedule
Customer ID/Account details
Bajaj Finserv App queries
Bajaj Finserv Toll-Free Numbers
In addition, you can contact the below-mentioned toll-free numbers for specified requirements.
Firstly, for loan application status, dial 18001033535
Secondly, for help and support, dial 8698010101
Thirdly, for Bajaj Finserv credit card facilities, dial 022-71190900
Fourthly, send SMS 'SHOL' to enquire about application status to 9773633633
Lastly, send SMS 'GREEN' to enquire about credit card statement to 5607011
Bajaj Finserv Email Support
In addition, you can use the below-mentioned email addresses to seek effective customer services.
Firstly, for help and support, send email at wecare@bajajfinserv.in
Secondly, for Bajaj Finserv Credit Card, send email at supercardservice@rblbank.com
Thirdly, for grievance redressal, send email at grievanceredressalteam@bajajfinserv.in
Lastly, for investor grievance redressal, send email at investors@bajajfinserv.in
Bajaj Finserv SMS Service
Now, Bajaj Finserv offers SMS services also. Hence, you need to send your query to the number 9227564444, and you will get the solution in the minimum time possible.

How to unblock Bajaj Finserv Network Card?
1: Visit the customer portal
2: Choose your Customer ID
3: Enter your OTP to login
4: Under "My Relations",
choose "EMI Card"
5: Click on "View All" and
select "EMI Card Details"
6: After clicking on "EMI Card",
select "Block/Unblock/Reissue"
7: Here, you can change your
EMI Network Card status
Also Check: HDFC Customer Care Number
Bajaj Finserv Grievance Redressal
Also, if your issue is not resolved within 10 working days write a mail to :
Mr. Satish Shimpi – grievanceredressalteam@bajajfinserv.in or
call at 020-71177266
Furthermore, if you do not hear from Grievance Redressal Team within 3 working days
write to National Head Customer Experience at customerexperiencehead@bajajfinserv.in
Moreover, if the dispute is not resolved within 1 month, plz appeal at the below address :
Officer-in-charge,
Reserve Bank of India,
Regional Office, DNBS, Third floor,
opp. Mumbai Central Station,
Byculla, Mumbai – 400 008
Bajaj Finserv Registered Office
Bajaj Auto Ltd. Complex,
Mumbai-Pune Road, Akurdi,
Pune 411 035.
Ph: 020-66107458/020-27472851
Bajaj Finserv Corporate Office
6th Floor, Bajaj Finserv Corporate Office,
Off Pune – Ahmednagar Road,
Viman Nagar, Pune – 411014

Source: Bajaj Finserv
Leave a Comment