Hathway Customer Care Number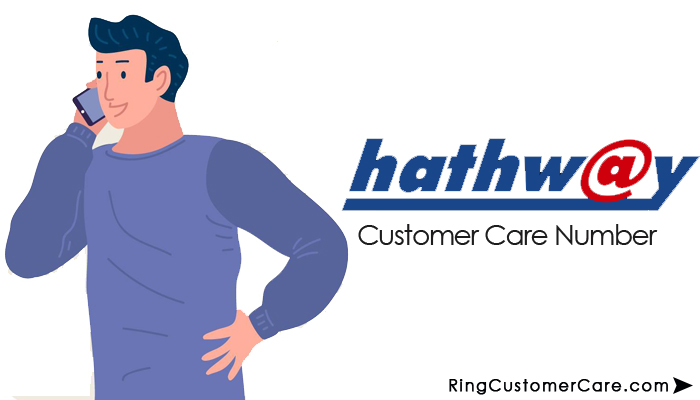 Hathway customer care number is available 24*7 and is absolutely free of charge. To begin with, Hathway is one of India's prominent cable broadband service providers. Also, it provides cable TV services through the largest multi-system operator in India. Thus, it builds a subscriber network of 7.2 million digital cable subscribers across 350 cities. From super value packs to customized solutions, the company offers it all. Furthermore, the Hathway HD box supports Dolby Digital sound quality and HD picture resolution. Besides it, the network offers more than 500 channels of different genres. Sports, religion, entertainment, music, kids special, and much more. Moreover, it serves Karnataka, Madhya Pradesh, Maharashtra, Odisha, West Bengal, and several other states. Lastly, to provide flawless service, the Hathway customer care number is there to serve every user. Thus, you can contact the Hathway 24*7 helpline 18004197900.
Hathway Customer Care Number – 1800 419 7900
Popular Queries/Problems
Furthermore, check the list of common problems or queries, you may need to resort customer care center.
Digital Packages
Request Form
Account Renewal
Quick Pay
TV Guide
Exclusive Hathway Channels
Offers & Validity
New Connection
Set-top Box
HD Services
Hathway Customer Care Guide
Make a Call
Firstly, Hathway customer care services offer 24*7 helpline numbers. Furthermore, users can make a call to get help in respect of a new connection or any complaint. Dial toll-free number 18004197900. After selecting the preferred language, press 1 for queries about cable tv. Then, it will directly connect your call to the cable technician. Also, you can dial the same number for Hathway broadband complaints.
Write an Email
Besides making a call, users can reach the customer care wing through email also. Hence, if you've any complaints or queries, or feedback you can directly write to them. Send it to info@hathway.net and catvsupport@hathway.net.
Hathway Nodal Office (City-Wise)
New Delhi – Haryana – UP
Ms. Roopali Mathur
9582455648
digital.delnodal@hathway.net
Karnataka
Mr. Selvin Kumar
9133537375
digital.blrnodal@hathway.net
Madhya Pradesh – Bhopal
Mr. Aditya Dixit
09893309818
digital.bhopalnodal@hathway.net
Madhya Pradesh – Indore
Mr. Jayant Agarwal
9826050366
digital.indorenodal@hathway.net
Madhya Pradesh – Jabalpur
Ms. Jyoti Tiwari
8889747788
jyoti.tiwari@hathway.net
Maharashtra
Mr. Tushar Thange
9833717729
digital.mumnodal@hathway.net
Odisha – West Bengal
Mr. Shantanu Chakraborty
6742434433, 9073352880
eastnodal@hathway.net
Rajasthan
Mr. Kuldeep Singh
9829050990
k.rathore@hathway.net
Sikkim
Mr.Shantanu Chakraborty
9434204444,(M) – 9073352880
eastnodal@hathway.net
Telangana
Mr.Leslie Pereira
9346996818
nodalhydcatv@hathway.net
Head Office
Rahejas, 4th Floor, Corner of Main Avenue and V. P. Road,
Santacruz (W), Mumbai-400054.
Source: Hathway
Prince Singh writes everything about cinematic, dramatic, and poetic! He is a compassionate reader and blogger. Having done his Graduation in B.Sc. IT, he assures to give his life to do anything in IT.
Leave a Comment