Videocon D2H Customer Care Number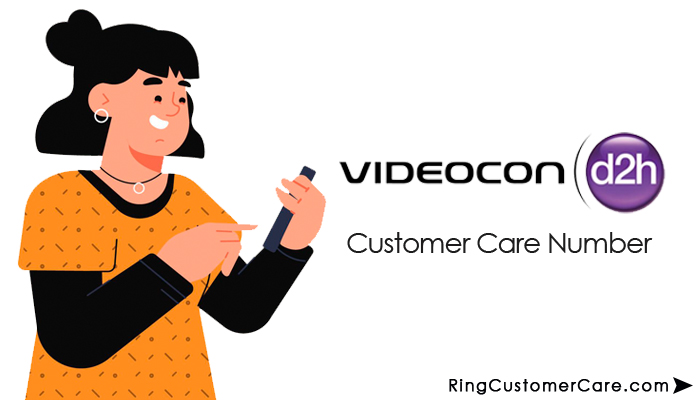 Dish TV and Videocon collaborates to form d2h, an Indian broadcast satellite service provider. Furthermore, after collaboration, the medium successfully created a subscriber base of more than 29 million. Therefore, it is popular for providing a surreal TV viewing experience. In addition, d2h is the nation's fastest emerging brand in the broadcast satellite service industry. Also, it offers smart remote from mobile, radio frequency technology, and think/sleek set-top box. Lastly, it renders 24×7 Customer Care support via toll-free contact number 91156 91156.
Videocon d2h customer care popular problems/queries
Next, is the list of popular problems or common queries, you need to seek the help of d2h customer care support.
Quick recharge
Balance account
Offers & Validity
Account-Related Details
New Connection
d2h Addons
d2h Combo
Set-top Box
d2h offers
d2h Magic
ZeeplexVideocon d2h Customer Care Toll-Free Number(s):Furthermore, you can dial d2h customer care for:
Customer Care service – 1800 212 212, 91156 91156
Balance or Recharge and Customer Id details – 1800 1370 444, 97818 97818
New Connections – 1800 3150 002
Resolving Error 16/18 on TV – 1800 1370 777
3-Day Extra Recharge – 1800 1370 333
Activating the Plan – 1800 3150 222
Also Check: Tata Sky Customer Care Number
Sun Direct Customer Care Number
Videocon D2H Customer Care Service Guide
Furthermore, Dial d2h Customer Care Number 1800 212 212 (toll-free) for prompt service.
Press 1 – If you're an existing customer
Press 2 – For New Connections
Put in your registered mobile number (RMN) and take benefit of several services offered.
New Videocon d2h Customer Care Support
Moreover, the broadcast connection offers a unique set of services.
Recharge Via SMS – Send SMS to 92120 12299
Online Chatbot 'Ask Dia' is now available 24*7 to provide a smooth and hassle-free customer experience to d2h users.
Videocon d2h Email Address
Also, you can shoot your problems or queries at customercare@d2h.com.
Videocon d2h Head Office
Dish TV India Ltd. FC – 19,
Sector 16A, Film City, Noida,
Uttar Pradesh, India. Pin Code – 201301
Source: D2H
Prince Singh writes everything about cinematic, dramatic, and poetic! He is a compassionate reader and blogger. Having done his Graduation in B.Sc. IT, he assures to give his life to do anything in IT.
Leave a Comment